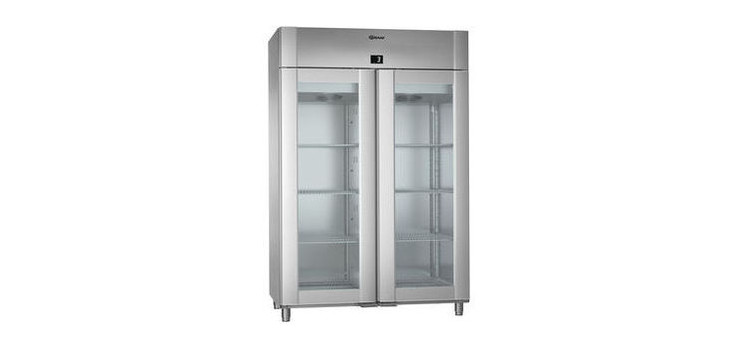 By Maura Bush
Published 4 years ago
Success of the Energy Label for Professional Refrigeration - Gram presents first double door refrigerator with glass doors that fulfills strict Topten selection criteriaI
Three years ago, the first energy labelling and ecodesign regulation for professional cold appliances entered into force. Since then it has provided buyers with comparable data through standardized test norms and an easy orientation in form of the energy label. Manufacturers have invested in reaching top energy classes with their products.
Now, new technologies have been developed that allow the first double door refrigerator with glass doors to reach the strict Topten criteria. It shows that glass door appliances are well able to conform with energy efficiency requirements - in fact, compared to solid door models, the new glas-door model is only surpassed by six models with solid doors on the Topten list of most efficient professional 2-door refrigerators on the European market.
The manufacturer Gram has deliberately taken up this challenge in oder to meet the different requirements of modern professional kitchens:
"In professional kitchens it is sometimes practical to have a refrigerator with a see-though glass door instead of a solid door. For instance, this applies for the servant's cabinet with table ware and/or drinks or a cabinet for antipasto if this is not arranged in a buffet. To meet this demand Gram has developed a professional low energy refrigerator with glass doors. The new cabinet meets the requirements of a storage cabinet but is equipped with double glazed doors. Of course, the new double door refrigerator is also equipped with pedal door openers to ease operation whilst the hands are occupied.
The new professional refrigerator has the model name Eco Plus KG 140 G and is listed as a professional 2-door storage refrigerator on the Topten.eu website." (Flemming Velling, product manager, Gram Commercial)
This rapid development and technological advances on the European market are a promising start to the upcoming revision of the regulation for professional storage refrigerators.